Toll-Free US & Canada 24/7:
1-770-659-7014
As a precautionary health measure for our support specialists in light of COVID-19, our phone support option will be temporarily unavailable. However, orders are processed online as usual and communication via live chat, messenger, and email is conducted 24/7. There are no delays with processing new and current orders.
Writing tips
Guide to Writing a Personal Statement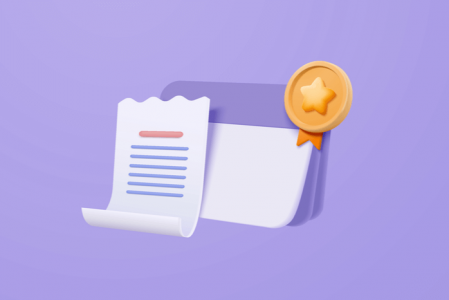 A Personal Statement (PS) is a document often used as a supplement to college, university, or job applications. The purpose of the Personal Statement can be defined by the phrase: "to present and sell yourself." You need to tell about yourself: reveal your motivation, describe your skills and achievements, and explain how you differ from other applicants or jobseekers, what makes you stand out and why you should be selected.
Depending on the purpose, Personal Statement may have different forms and tasks. PS for employment is usually drawn up in a separate paragraph at the beginning of the resume (or CV). For admission to a college or a university, you will need a separate document in the form of an essay or answers to questions.
How to Write a Personal Statement: a Step-By-Step Guide
Carefully study the list of required documents and expectations. Find out the key requirements to your PS: what format, volume, what you need to specify, and what questions to answer.

Think about the role, the job you want to get, or the course you are applying for. Make a list of the personal qualities required for this role and consider which ones you possess. For each quality, find an example from your experience, how you showed it, what you achieved, etc.
What qualities and skills are important for a good… (doctor/ lawyer/ teacher, etc.)?

Which of them do I possess?

In what way were they useful in my life?

How can I articulate them in my Personal Statement?
Analyze your experience, and the successes that you are proud of and that can confirm that you are a really worthy candidate.
What are my strong sides?

What are my greatest achievements?

How can I articulate them in my Personal Statement?
If you act and make decisions based on certain beliefs or values ??that are important to the role you want – include them into your PS too:
What do I believe in?

What is important to me?

What are my personal values?

How can I articulate them in my Personal Statement?
Then, from the entire set of information that you wrote down, choose the most important thing that really characterizes you. Make a plan for your work – what strengths you will focus on.

Write your PS, observing the requirements for the amount of text and document design.

Get ready for the fact that this can be a long and difficult process. You may need to rewrite several drafts and create several versions. Finally, proofread the document and correct grammar and technical errors.
Pro Tips for Writing a Personal Statement
Remember that the purpose of a Personal Statement is to give additional information about yourself, so avoid the information that you have already indicated in the application (admission letter) or resume (CV).

Show your skills in an effective self-presentation manner – briefly present basic and relevant information about yourself. Under the limited space and volume, you can show the ability to distinguish the main from the secondary.

Avoid vague wording and unsupported statements. For example, if you say "I am flexible and open-minded", explain why, and illustrate it with situations and examples from your life.

Tell them about your passion and interest in the role in simple human terms, using life stories and examples. This will give you the opportunity to move away from the formal tone (however, not to cross the line of unacceptable informality), and the employer to understand how much you fit into the corporate culture of the company/educational institution.

If you're writing a PS for a job, remember that the recruiter receives hundreds of resumes and other documents daily, so it's up to you as the applicant to provide as much information about yourself as possible, in the most concise manner possible. 

Usually, when applying for a job, PS is not asked for as a separate document, but you can very well include it in your resume or Cover Letter in the form of a small, easy-to-read paragraph that will grab the recruiter's attention.
The Main Takeaway
Changing jobs or entering college is an important step in life, and the excitement that is present in the preparation of documents is understandable. A Personal Statement – is one of those documents. Its exact content varies depending on the purpose, place, personal circumstances, and level of motivation. While a CV remains practically unchanged (you add new experience there, deleting old and irrelevant jobs), a PS is a flexible document that changes and develops along with you – with your experience, life circumstances, beliefs, goals, and values.
Therefore, when you are applying for a prestigious university or a role in an international company, it is critically important to write a good Personal Statement that will perfectly fit the exact context and requirements.