Writing Movie Reviews for Students
Who doesn't love watching movies? But not everyone can find the words to sound like a world-class movie critic. So, if you're looking to find somebody who can write a good film review for your class, you've come to the right place.
Movie Reviews for Families
The easiest way to learn how to write movie reviews is to write family movie reviews. Usually they don't require a profound knowledge on a certain topic, are kind and fun to watch for all the family members. If you watch one with your family, you may ask them about their opinion on what they saw. Thus, when writing the review, you will be able to use not only your point of view and attitude, but also opinions of different generations.
Before watching, get some paper to take notes. Write down everything that crosses your mind during the movie. Apart from that, there are some other things you have to mention:
Title.
Actors' names.
Genre.
Setting. The place and time, where the actions in the movie take place.
A short of overview of the plot. But be careful with spoilers! Some people may base their decision on whether to watch the reviewed movie or not, so do not reveal too much.
If the movie is based on a book, compare the book and the screen version.
If you have seen other movies by the same director, feel free to compare them.
Direction. Think about the way he or she presented the story to the viewer. Was everything clear? Maybe something was missing, or you found the movie too slow.
If the movie had special effects, consider them as well.
Talk about the set design and the soundtrack. Were they fitting? Or over/under-used?
It's also a good idea to browse the Internet for some interesting stories about this movie, about what inspired the writers. Interviews of actors may tell you, how the actors felt about getting their roles, you may also suggest your own dream cast. It will give your review a nice touch.
What Good Movie Reviews Consist of
A good sophisticated movie review is easy to recognize. It starts with the general information. Usually it's the information you can find online, all the hints are listed above.
The second part is the critique of the movie. Remember, critique isn't necessarily criticizing. Even if the movie wasn't really your cup of tea, that doesn't mean you should give it a bad review. A review has to describe the movie objectively, so that the readers know if they will like it. And of course, it ends with something memorable.
This kind of writing isn't very difficult, but still needs time and inspiration. Watching the movie alone will take a couple of hours. If this is the case, when you feel like you cannot do it, you are always welcome to buy a movie review from Boowormlab.com, the website that can find the right words to describe everything 24/7.
How it Works
The process of buying essays is very simple!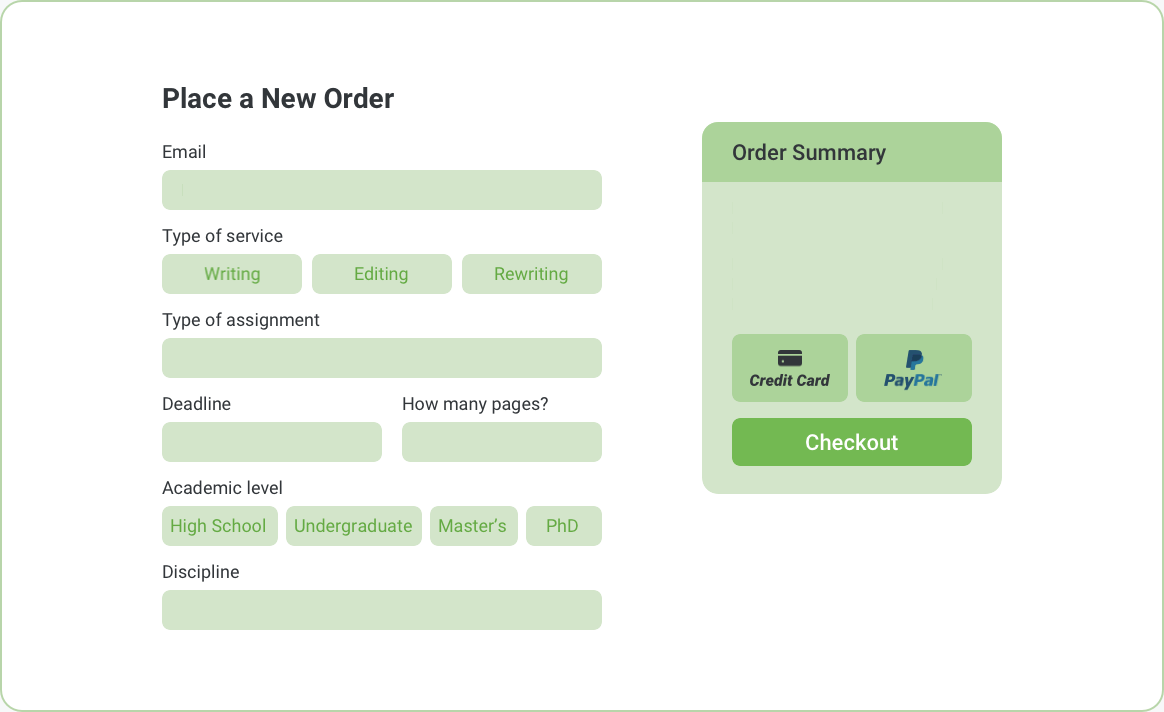 Get a Free Quote or Place an Order
Simply click the Order button (or a Free Inquiry respectively) and complete the form, stating the required academic level, deadline, and the payment method of your preference.
We Start To Work
Now you can sit back and enjoy while your writer is working on your assignment. Once your paper is written, we will proofread it and check it for plagiarism too.
Instant Order Delivery
After your approval of the paper, we upload it to your personal online cabinet for download. We will also send it to your email, just in case.
Choose Your Writer!
BookwormLab.com grants its clients an opportunity to select the writer for the paper completion. Once you decide to buy a college essay and place your order for it, you will get a list of available custom essay writers in your requested discipline. You can go through their profiles and read their writing samples. Once you have come up with your favorite, we will assign him/her to complete your custom essay paper.
Competences:
Company Analysis

|

Computer Science
Recent Reviews About this Writer:
The writer provided a high-quality paper following all the recommendations and deadlines.
Recent Reviews About this Writer:
Definitely recommend this writer. She wrote my Research Paper for a short time and with all of my added guidelines and instructions.
Competences:
Communication Strategies

|

American Literature
Recent Reviews About this Writer:
I had a bunch of instructions that had to be done and the writer followed them all. I was surprised, because I had a bad experience on a different site. Timely and qualitatively.
Competences:
Medicine and Health

|

Family and Consumer Science
Recent Reviews About this Writer:
My paper was written well and on time. And few changes were made by my request. The writer was attentive to details and pretty thoughtful about the final results.
Competences:
Criminal Justice

|

Philosophy
Recent Reviews About this Writer:
The writer was proficient and wrote my paper on time. I had asked for revision and got the revision back in time, too, without any issues.
Recent Reviews About this Writer:
My paper was sent to me before the requested date, and the quality of the paper was as I expected. The writer was really accurate and proficient.
Our Free Features
Every time you buy custom essays from BookwormLab.com you get the following custom features along with it:
Get the following custom features for $100.00 Free!