Toll-Free US & Canada 24/7:
1-770-659-7014
As a precautionary health measure for our support specialists in light of COVID-19, our phone support option will be temporarily unavailable. However, orders are processed online as usual and communication via live chat, messenger, and email is conducted 24/7. There are no delays with processing new and current orders.
Essays
How to Avoid Plagiarism: Unique Papers Are the Foundation of Your Essay Writing Experience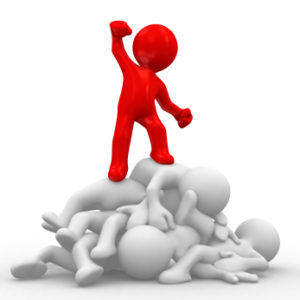 Avoiding plagiarism is the target that all of the students strive for when writing academic papers or composing any other types of written assignments like High School argumentative essay, College scholarship essay, Master's critical analysis essay or PhD research essay. Plagiarism is an unauthorized borrowing of someone else's ideas and thoughts and using those as your own without citing or referencing them properly. It is considered an act of academic stealing and must be avoided by all means.
Proper Citation = Plagiarism-Free Papers = Academic Success
The only possible way to avoid plagiarism when using someone else's ideas to support your own is citing all of the borrowed information properly. The citations may come in form of in-text citations right in the body of the paper, as footnotes or as a reference page at the end of the paper. The form of the proper reference style is initially determined by the professor or can also be set by the writing style requirements of the paper itself, usually APA, MLA or Chicago.
Possible Means of Composing Your Plagiarism-Free Papers
No matter whether you are writing an Ernest Hemingway essay or Heart of Darkness essay for your literature class, composing your persuasive essay or thinking of coming up with an admission essay for college application, the key point to be kept in mind is that both word-to-word borrowings and paraphrasing are considered plagiarized if not properly cited. You might consider using direct quotes from the chosen source when strong support of your own argumentation is necessary. Another good idea to use direct quotes is when the meaning of the used sentence or phrase is not to be altered in anyways. In all of those cases, direct quotations are to be properly formatted and cited in accordance with the chosen writing style for the paper. When it comes to paraphrasing, the main aspect here is to make sure that the idea expressed in the chosen source does not change its meaning in the course of paraphrasing. Be sure to identify the key points in the first place and only then try to express those in your own wording, not forgetting to reference them in the end.
Plagiarism-Free Papers Are Keys to Your Essay Writing Success
Avoidance of plagiarism and proper citations are among the key elements of the students' academic success as they stand for the students' ability to compose highly qualitative, absolutely authentic and original papers, which are bound to achieving academic excellence.