Toll-Free US & Canada 24/7:
1-770-659-7014
As a precautionary health measure for our support specialists in light of COVID-19, our phone support option will be temporarily unavailable. However, orders are processed online as usual and communication via live chat, messenger, and email is conducted 24/7. There are no delays with processing new and current orders.
Essays
The Worst Case Scenario Admission Essays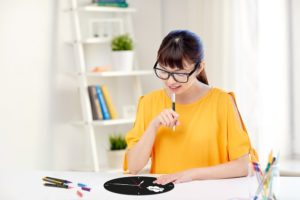 Hi there!
The spring semester has finally arrived and you are definitely having your minds occupied with getting admitted to college or university.
So, it is high time we reminded you about the most popular types of admission essays.
Here you go:
1. The Dead Dog Essay.
Doesn't necessarily have to be a dog. Could be a parrot, a goldfish or a hamster. This essay aims at portraying growth, spirit and the gratitude for life.
2. The Free Verse Essay.
Rule number one: ignore all the rules. Wouldn't you just be tempted to disregard all the instructions? Be creative and as rebellious as possible!
3. The Reformed Convict Essay.
Come up with a heartfelt confession about your little sins. Be as sincere as only possible. Perhaps the truth you unveil about your bad-boy behavior in high school would do you good.
4. The Mother Teresa Essay.
Think of how you can describe your volunteer experience. What impact have you made on your community? What have you done to make this world a better place? You have to sound pretty impressive and heroic.
5.   The "Wizard of Oz" Essay.
Rely solely on your imagination. It will take you various places you haven't even thought of. For a while you'll be able to forget about safety school predictions.
6. The "Jersey Shore" Essay.
This is the one where you will be asked to talk about a person you admire. But keep in mind that you aren't a highschool student anymore. Therefore, try to leave Hannah Montana and Mike the Situation behind. Grow up!
7. The Cringe-Inducing Metaphor Essay.
Finding just the right effective metaphor for an essay may be tough. You gotta love it, feel it, embrace it. Try to be fascinating, and not go in the way where you compare your character to a roller coaster or Lady Gaga's new album. Try to express yourself.
Don't forget what a delicious thing writing is!
Good luck with all the essay work you have to do and don't forget BookwormLab.com will always be here for you!
Sincerely yours,
BookwormLab.com's team