Toll-Free US & Canada 24/7:
1-770-659-7014
As a precautionary health measure for our support specialists in light of COVID-19, our phone support option will be temporarily unavailable. However, orders are processed online as usual and communication via live chat, messenger, and email is conducted 24/7. There are no delays with processing new and current orders.
Essays
How to Write a Common App Essay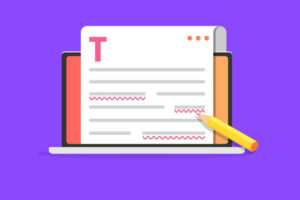 Writing an application essay is like taking a challenging crucial step on your way of applying to a university or college. A standardized common application essay comes with an application package of a college a student is applying for. A common application essay usually gives a prospective student an option to write an essay on one of the topics offered. As for the 2010-2011 essay prompts, they are the same as the ones used in the previous school season.
Common application essay topics
When writing a common application essay you are offered to select one of the following topics for your college essay:
Evaluate a significant experience, achievement, risk you have taken, or ethical dilemma you have faced and its impact on you;
Discuss some issue of personal, local, national, or international concern and its importance to you;
Indicate a person who has had a significant influence on you, and describe that influence;
Describe a character in fiction, a historical figure, or a creative work (as in art, music, science, etc.) that has had an influence on you, and explain that influence;
Describe an experience that illustrates what you would bring to the diversity in a college community, or an encounter that demonstrated the importance of diversity to you;
Your topic;
How to write an essay that will book a college place for an applicant?
All of the five topics above are your options for writing a college entrance prompt. Bookwormlab.com is offering custom essay writing services in all of these areas. Create a personal account at Bookwormlab.com and place an order providing your writer with all the details given to you by your college or university. The writer will follow your directions and create an original personal application essay within the time specified. We will make sure your writer meets your selected college admission standards. Most schools practice different approaches when selecting candidates for the new coming freshman year. Still, schools want to know the personality of the applicant behind grades and community service. Your college entrance essay serves a purpose of reserving a place amongst young people like you or not like you (if diversity is what they are looking for), because its goal is to extend the impression of what your resume, your grades and extracurricular activities make. Let's view it as if your common application essay is a reflection of a prospective student's inner world. Since we have written hundreds of application essays for the last couple of years, we know exactly how they should look like. Related readings: interesting essay topics, learn how to make my essay longer on any topic and argumentative essay paper writing assistance.
Use custom essay writing service tips when creating your common application essay
Common application offers at least five key topics to write your essay on. It is up to the candidate to make a decision on what occurred as a unique and remarkable experience in his or her life. This can be an extraordinary person that influenced your life that you want to highlight in your essay. It also could have been a difficulty or an ethical dilemma successfully overcome with a personal growth experience. Time of diversity has come indeed and college admission office is the first place to determine whether applicants fit in or no. Fortunately, BookwormLab.com knows their tricks and makes your common application essay a winner of this college season.