Toll-Free US & Canada 24/7:
1-770-659-7014
As a precautionary health measure for our support specialists in light of COVID-19, our phone support option will be temporarily unavailable. However, orders are processed online as usual and communication via live chat, messenger, and email is conducted 24/7. There are no delays with processing new and current orders.
Self education
How to Write a Good Term Paper?
Every college student has to pass this test and there is no way around it. The term paper is what most of the students are afraid of, the most time-consuming and complicated task of the semester. If you feel like you can't take the pressure anymore, your supervisor never told you how to write a good term paper or you are overloaded with jobs and other assignments so that you simply can't find time for your term paper, feel free to avail yourself of the professional help here at Bookwormlab.com. Our top-notch writers will relieve you from the stress and help you get the highest grades!
College Term Paper: How to Start
There is no simple answer to the question "How to write a college term paper?", as the work begins long before writing itself and the full process is unfortunately quite daunting. We are bringing you a simplified instruction on how to write a term paper for college, so you get a general idea of how it works:
Choose a subject.
Find sources of materials.
Gather the notes.
Outline the paper.
Write the first draft.
Edit what you have written.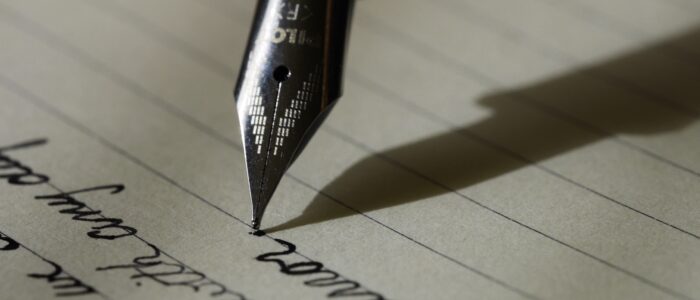 Let's talk about all this in detail. Of course, the best way is to choose a topic that appeals to you the most, but at the same time it shouldn't be too general. The danger with general topics is that you won't be able to narrow it down, make a lot of notes that you can't use later and eventually you will end up with nothing.
Next task is finding sources. Usually, college libraries have everything a student needs to write a paper, but then again, you will have to look through all the catalogs and book collections on our own. The same applies to taking notes. It's a very long process and it's all basically guess work, because you do not know in advance, whether these notes will be important or not. The previous will lead to taking more notes, after you narrow down your topic.
Well, after you have more or less collected the information, you can organize it and outline your term paper. If you don't know, how to write a term paper outline, composing the paper itself will be difficult, but you can turn to Bookwormlab.com for help anytime you want.
If you did manage to write a good outline, you can go onto writing the first draft and then edit it. Build up your term paper around the outline, don't forget to add a proper introduction and conclusion. When you're done, polish your writing, a good idea would be to read the paper one or two days after you have finished the draft. Check the content as well as grammar, spelling, formatting etc.
How to Write a Term Paper Fast
If you are still confused about how to write a term paper for college do not worry! We all have been students and we know, how it feels. That is why the proficient writers of Bookwormlab.com are offering you their helping hand. Remember, they all hold Master's and PhD degrees and are capable of writing an assignment on any topic you can think of. Don't hesitate and place your order now to get a flawless and unique college term paper!