Toll-Free US & Canada 24/7:
1-770-659-7014
As a precautionary health measure for our support specialists in light of COVID-19, our phone support option will be temporarily unavailable. However, orders are processed online as usual and communication via live chat, messenger, and email is conducted 24/7. There are no delays with processing new and current orders.
Self education
Golden Youth: Why Do People Not Enter The University?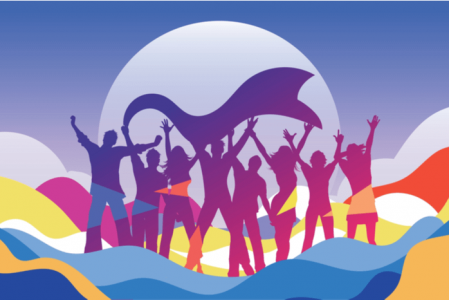 You are a parent who has been preparing for your child's entry into the university. Or you have just graduated from high school and are wondering why your parents are so worried about your future – my life, my rules, god damn it!
It doesn't matter. Moreover, it doesn't influence the common modern tenden?? to take a gap year before tying yourself with adult-life responsibilities.
? A gap year is an academic year between school and college/university when students reevaluate the values they have, take a break, and consider which occupation they want to master in the future.
What is the point of a gap year?
If you are a member of Generation X, this paragraph is written for you. First and foremost, ask yourself – weren't the education system, parents, and surroundings asking too much for 17-year-olds?
Obviously, they were, and they are. Imagine you have just graduated from school, and everyone starts attacking you: "Have you already decided? No? Why? It is so important!"
No doubt, it is crucial. But what's the rush? A gap year brings a lot of benefits with it. Let's consider possible pros and cons.
Pros
? Students finally receive an opportunity to have some rest. Everyone knows that you are able to make a more well-informed decision when you are not stressed but calm.
? They have more time to choose the university of their dream. They are able to find connections with students who have already entered colleges and visit open days to gain more info.
? They can try applying for a particular job. Lots of students of this age want to try "an adult life," and a gap year is a perfect chance.
? They can join any profile courses. What is the need to spend five long years sorting out whether you like a profession or not if you can complete a course for a couple of months?
Cons
? Students may not want to enter the university at all, which is inappropriate with the requirements of applying for most jobs.
? They may face non-acceptance from their adult relatives who hadn't had an opportunity to take a gap year when they were young.
? Even if they take a gap year, they always have a chance to make a mistake in the choice of their dream occupation, as all people do.
 ? We highly recommend parents not force their children to enter the university they do not want to attend.
What are the reasons that students do not want to hurry with entry the college?
Well, we have already discussed the benefits and disadvantages of taking a gap year, so let's sort out the reasons. There may be numerous reasons, actually.
Students have a lot of stress during the last year at school. It takes a lot of resources to handle all study problems.

Transitional age. It is normal for teenagers to rebel against the whole world, trying to achieve fairness.

Family problems. Unfortunately, many children feel unsafe and misunderstood by their family members, and this protest against entering the university is just a cry from the heart: "pay attention to my needs."

They may be afraid of the responsibility. Again, it is just a teen who is going to face adult life, it is always scary when you are seventeen.
So should you enter the university or not?
It is only your choice. We would recommend you listen to your heart while making a decision. Of course, a bachelor's degree is never odd in your life. When you have an appropriate diploma, it will be easier for you to apply for a dream job and not meet your retirement at Wendy's.
However, if you feel that you have picked up the pace that you can not cope with, consider taking a year for yourself and spending this time usefully. Overall, you will need to learn new skills during your whole life to do your best and reach your bravest goals.
Do not hesitate to consult with people you trust if you are not sure what to do. However, remember that you are the only one who will make the right decision concerned to your life. Have fun!