Toll-Free US & Canada 24/7:
1-770-659-7014
As a precautionary health measure for our support specialists in light of COVID-19, our phone support option will be temporarily unavailable. However, orders are processed online as usual and communication via live chat, messenger, and email is conducted 24/7. There are no delays with processing new and current orders.
Transfer Essay Examples
The transfer essay is a paper students submit when they transfer from one school to another. But what is the goal of the transfer essay? It aims to articulate the student's reasons for transferring, their academic and personal objectives, and how the new institution can help them achieve those goals.
It typically highlights students' achievements and experiences at their current institution and emphasizes why the new institution best fits their academic and career aspirations. The transfer essay is crucial for a student to communicate their motivations and aspirations to the admissions committee and gain acceptance to the desired institution.
How to Write a Transfer Essay
When writing a transfer essay, careful planning and thoughtful execution are essential to convey your motivations and aspirations effectively. Here are some key points and tips to keep in mind when crafting your transfer essay:
Start with research: Before writing, research the new institution you are applying to. It will help you tailor your essay to demonstrate why you are a good fit for the new institution.

Reflect on your reasons for transferring: Be honest and specific about why you want to move. Whether it's for academic, personal, or career-related reasons, clearly articulate your motivations. Avoid negative or derogatory comments about your current institution or experiences, and focus on the positive aspects of the new institution.

Highlight your achievements and experiences: Showcase your accomplishments, academic achievements, extracurricular activities, and relevant experiences at your current institution. Emphasize how these experiences have prepared you for your future goals and how they align with the opportunities offered by the new institution.

Proofread and revise: Review your essay for grammar, punctuation, and spelling errors. Edit for clarity and coherence, and ensure your writing flows smoothly from one idea to the next.
Why Look for College Transfer Essay Examples
There are three key reasons why students should consider looking for transfer college essay examples:
Inspiration and guidance: These examples can inspire and guide students needing help approaching their essays.

Learning from successful examples: By reviewing transfer essay examples, students can learn from the writing techniques and strategies used by other students who have been accepted into their desired institutions.

Tailoring the essay to the new institution: Transfer essay examples can help students understand how to customize their essays to the specific institution they are applying to.
Good & Bad Transfer Essay Examples
A transfer essay sample is an example of a college essay that a student writes when applying to transfer to a different college or university. In this section, we will provide examples of both excellent and lousy transfer essay samples. The bad pieces will illustrate common mistakes to avoid, while the successful transfer essay examples will serve as a model for writing an effective transfer essay.
Good transfer paper example: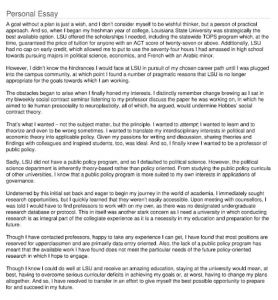 Bad transfer paper example: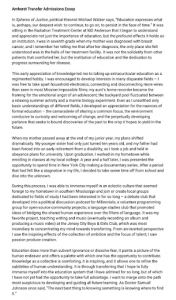 Final Thoughts
To sum up, students may find it challenging to write a transfer essay. Although by following the tips and guidelines outlined above and reviewing transfer essay examples, you can craft a powerful essay that resonates with the admissions committee and increases your chances of being accepted to your desired institution. Remember to be authentic, specific, and positive in your writing and to constantly tailor your essay to the new institution's values, programs, and opportunities.