Toll-Free US & Canada 24/7:
1-770-659-7014
As a precautionary health measure for our support specialists in light of COVID-19, our phone support option will be temporarily unavailable. However, orders are processed online as usual and communication via live chat, messenger, and email is conducted 24/7. There are no delays with processing new and current orders.
Examples of Successful Grant Proposals
So, you have an excellent idea that you want to implement. You have also already chosen an institution (or several institutions) that can issue you a grant to implement your idea. Now, the only thing left is to write a grant proposal and get what you want. For most grant-seekers, this stage is the most difficult one. For some, it even becomes an insurmountable barrier, which they hopelessly try to overcome many times over.
Grant proposal writing is hard work and the one that requires refined skills and preparation. The best encouragement you can possibly get in this endeavor is coming across an excellent grant proposal sample, which can quickly show you the nitty-gritty of writing successful grant proposals.
What is a sample of grant proposal?
It is a grant proposal already written by someone. Since there are plenty of various grants out there and various institutions that issue them, you shouldn't waste your time reviewing everything at once. Aim to find a good sample within your area of interest – based on the topic of your research.
It is even better if you locate examples of successful proposals submitted to the same institution that you have in mind. For instance, if you are up to a business or education grant, locate a business or education-oriented agency and ask for samples of previously submitted grant proposals.
Among the necessary attributes of a sample of a grant proposal, there should be the following ones: a clear description of your project, goals, milestones, and a relevant timeline, your estimated budget, and the success criteria (how would anyone know that your project was a success).
Successful grant proposals samples – where to find them?
Here are a few ideas of where to search for examples of grant proposals:
Professional associations. These institutions are often the ones who issue grants, so they are the first place you should look at when searching for your perfect example of grant proposal. For instance, check out the National Science Foundation, Salem Education Foundation, National Language Resource Center, or Kurzweil Educational Systems.

Grant-issuing institution's website. An obvious place to look at, which, nevertheless, many applicants overlook. Unless you can find yourself, check with the administrative staff.

Grant-proposal databases online. Certain writing agencies offer specialized grant writing knowledge databases. It's a perfect place to look for a good sample. Be ready to subscribe or cover the membership plan, though.

College library. Whether an online or a physical library – both are rich potential sources of grant-writing samples. The online versions can also offer examples of successful grant proposals pdf or in any other format.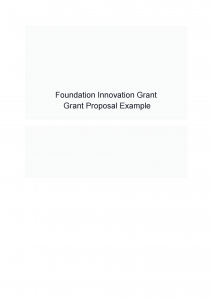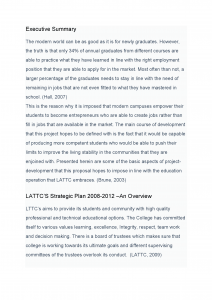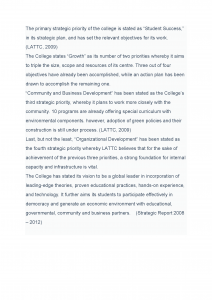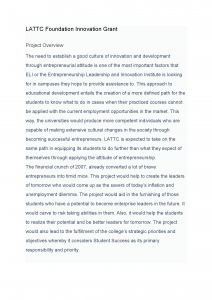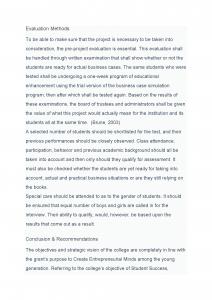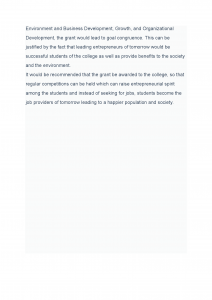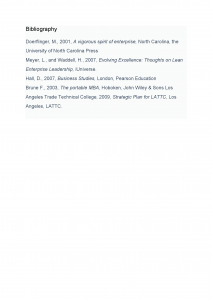 How to write a successful grant proposal?
Writing a successful proposal to a grant-issuing institution requires a promising idea (feasible and realistic), exceptional writing skills, a clear vision of your goals, enthusiasm, and motivation, and a thorough understanding of the institution in focus. You cannot count on the success of your endeavor unless all aspects of this list are secured.
Also, it is essential to understand that writing a grant proposal is very similar to writing a project proposal. A standard project management methodology stipulates writing a project proposal each time someone plans on initiating a project. With this in mind, here is a worthy template for your successful grant proposal:
Executive summary. Since most grant proposals are lengthy and often complicated, consider writing a brief summary of your proposal, similar to an executive summary that project managers write. An executive summary is a one-page extract of your paper, containing your idea, its importance, and proposed achievement methods and plans.

A description of your idea. What is it that you want to achieve? Are you going to conduct research? If so, include its title and outline, followed by a detailed description.

Goals and timeline. Does your proposal have one or several goals? What are they, and when are you planning to achieve them? Make a clear timeline for your work, keeping the grant deadline and other requirements of the grant-issuing agency.

Estimated budget. How much will your research cost? Be specific – include an estimated budget for each phase.

The success criteria. How will anyone (including yourself) know that your research was a success? What are the success evaluation criteria? Explain it at length in a dedicated chapter.
Writing a decent grant proposal requires a thorough understanding of all the elements of the above template.