Toll-Free US & Canada 24/7:
1-770-659-7014
As a precautionary health measure for our support specialists in light of COVID-19, our phone support option will be temporarily unavailable. However, orders are processed online as usual and communication via live chat, messenger, and email is conducted 24/7. There are no delays with processing new and current orders.
Essays
Effective Types of Essay Writing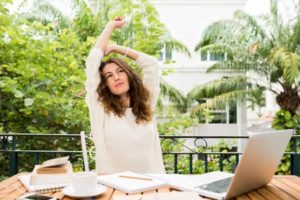 Effective writing of all possible essay types is crucial for your success at school. An essay is a common academic assignment given to students at schools. It comes along as part of standardized tests. Almost all colleges require application essays. Effective writing defines how well you do at school. Therefore, you are to do all it takes so that you are successful.
There Is a Way Out!
You can't afford being lost and confused when it comes to types of essays. So, take your time and go through the main points to see how they all look like. There are so many various types that it is really easy to get puzzled. First things first you have to master the four major types. And if you distinguish these types, it will help you determine your goal as the writer. You may want to tell about your personal experience, describe something, explain your viewpoint or convince the readers about something
Distinguish Types of Essay Writing
Narrative essay or Telling a story. Here the writer tells a story about his/her life experience. And simply telling a story may sound pretty easy, but here you are supposed to focus on your own thoughts. It is challenging enough because you have to think about your own thoughts. You are also supposed to engage the reader, that is make him/her as interested as only possible.
Descriptive essay or Painting the picture. This type of essay writing focuses on describing and talking about a person, object, place or a memory of special significance. You are to communicate a deeper meaning through the significance of your writing. It is all about giving details.
Persuasive essay or Convincing me. Here your goal as the writer is to convince the readers in your point of view. You are supposed to build your case using facts and logic as well as examples and expert opinions.
Expository essay or showing the facts.
An expository essay is a kind of informative type of writing. You are to present a balanced analysis of facts and evidence. However, you are not supposed to demonstrate your personal feelings. You are to state evidence and facts.
How to Engage Readers?
Why is it so boring to write essays? Why does it always turn out that you cannot grab your reader's attention? Hundreds of essays turn out to be dry full of boring facts and statistics. One way to learn to write good essays is to look through samples and examples. You are to get an idea about how different types of essay writing work and the way you can apply them.
The Best Essay Writing Help from Us!
Do you feel like writing is not your cup of tea? Doesn't make sense how you are supposed to get on with it all? Then why bother? You can get great help from BookwormLab.com and see what we can offer! Our team of writers will do all it takes so that you do not have anything to worry about. We have specialists in all possible branches of science, therefore, you will not have to worry about anything. BookwormLab.com can handle just about all types of essay formats. We are looking forward to cooperating with you!