Toll-Free US & Canada 24/7:
1-770-659-7014
As a precautionary health measure for our support specialists in light of COVID-19, our phone support option will be temporarily unavailable. However, orders are processed online as usual and communication via live chat, messenger, and email is conducted 24/7. There are no delays with processing new and current orders.
Essays
Common Application Essay Prompts 2022-2023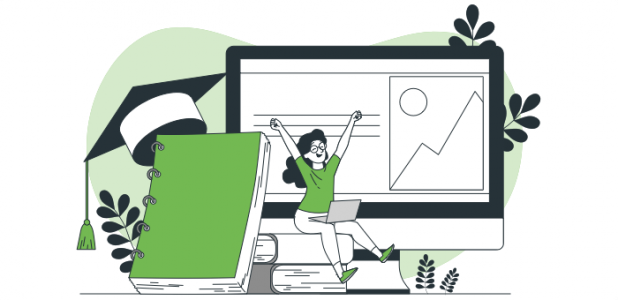 Application Essay is a crucial part of the life of every student who will enter college or university. Most educational institutions require this kind of academic paper from applicants. Every single entrant needs to impress the admissions committee and ensure them that schoolers deserve to become college students.
In 2022 application essays have to contain not less than 250 and not more than 650 words. Experts recommend remaining focused on details while writing. Furthermore, you have to follow your personal tone of voice, or basically, try not to reinvent the wheel and adhere to your normal way of speaking. These demands may play a central role in your future acceptance or rejection.
We collected common app essay prompts 2022 to help participants enter the beloved academy. This year they provide seven topics to choose from. You need to pick one of them and answer it properly, do not forget to reveal the essence, and save the structure that will be readable. Does it sound tricky and complicated? Then this article is for you.
College Application Essay Examples
The best way to explain the mistakes and the strong sights of the app essay is to discover them with the samples. We attached the example of the high-quality application essay below.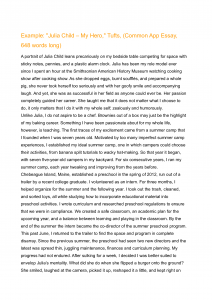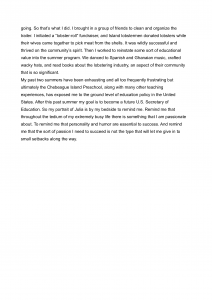 And now, let's sort out what are the mistakes in the essay sample we found on the Internet: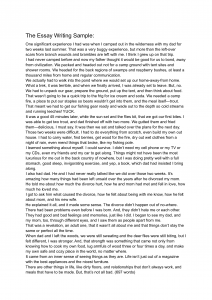 At first sight, this essay seems nice. But there are some obvious mistakes:
The beginning is quite dull. Too many general words that remind cliche.




The conclusion is also poor. It doesn't have a wake-up call that will push readers to think about how the described case affected the author.




The structure is messy. The paragraphs are divided illogically. It would be more appropriate to explain the reason why the camping influenced the applicant and avoid odd information that plays the role of "dressing" the optional details.




The word count is too big. Of course, in 2022, the allowable amount of words varies between 250 and 650 words. Still, the most suitable volume of your application essay is 500 words, especially if there is unnecessary information you can dispense with.



How to Start an Application Essay
Here are some tips you have to keep in mind before the start and in the process of writing a high school application essay:
Pick a topic that suits you the best. Don't pick a subject that is not close to you. It will disturb you to reveal the key points you experienced. Always listen to your internal voice.

Use the space of your paper wisely. There is a limit of 650 words you need to fit in. However, experts say that the best volume is 500 words.

Include important details. Find the balance of elements that plunge the reader deeper into your story. Sometimes they play the primary role.

Be genuine. Do not try to write in the style of the gothic Renaissance. Just be yourself, and it will work out.

Ask for feedback before sending papers. It is never superfluous. It will be great if you communicate with your teacher, who is aware of the Common Application Essay requirements.
How to Write a Good College Application Essay
Well, writing is such a process that is easy for one and hard for others. However, the best way to write a well-done application essay is to make some effort and follow the rules and tips necessary for the requirements.
To choose a suitable topic for you, visit the Common App website and look through the available subjects for the following year.
Don't forget to find a mentor who can read your text and say what is good or what is bad in it. Some views from the side can usefully impact the quality of your essay. After all, it will decide the fate of entering your college!
We kindly recommend you take enough time for your common application essay. The worst thing about writing is the lack of time when you need to hurry up.
Have a piece of good luck with entering the college of your dream! You are able to do your best and impress the committee with your ideas!