Toll-Free US & Canada 24/7:
1-770-659-7014
As a precautionary health measure for our support specialists in light of COVID-19, our phone support option will be temporarily unavailable. However, orders are processed online as usual and communication via live chat, messenger, and email is conducted 24/7. There are no delays with processing new and current orders.
Essays
Is It So Hard To Compose Successful APA Research Papers?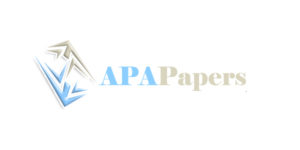 Know How to Write APA Style Research Papers
Most of the High School, College and University professors will ask you to format your social science papers, like abortion essay or global warming essay, in accordance with the APA style research paper writing style. The style guidelines do not only include a particular paper formatting, but also call for a particular reference of the used sources and supporting materials. As to the format of the paper itself, the following guidelines should be kept in mind, when composing your APA essay paper:
Using 1-inch margins on all sides of the page;
Double spacing throughout the paper with triple or quadruple spacing used only when adding visuals;
Using readable and easily distinguished 12-pt fonts like Arial, Times New Roman or Courier;
Left justifying the margins;
Indenting first line of every paragraph a standard tab key space;
Numbering all pages of the paper starting with a title page;
Placing a header with the shortened paper title and page number in the upper right corner of the page, beginning with the title page;
Including the full title of the paper only on the first page centered.
Standard APA Papers Formatting Guidelines
Though the order of the paper is a subject to professors' altering, the standard APA papers layout includes the following parts, which are the necessary elements of each and every APA research paper:
Title page;
Abstract;
Text;
References;
Appendices;
APA Papers Reference Page Suggestions
The proper citation of all of the used sources in the paper is one of the fundamentals of essay writing. That is why, when composing the reference page of your APA paper, be sure to follow the below guidelines:
List only those sources that were referenced in the text of the paper;
Alphabetize references by the first word of the entry;
Double-space the entries with the second line hanging indent of a standard tab key;
Capitalize the first word in the titles of the books and articles as well as the first word following the dash or colon;
Italicize the titles of books and periodicals;
Use only initials for the first and middle names of the authors even if the full names are provided.
For more detailed and exclusive reference information, check the APA style Manual, compliance with which will make your ethics essay, narrative essay or personal essay look professional and academically correct.