Essays
Custom Academic Writing: Major Challenges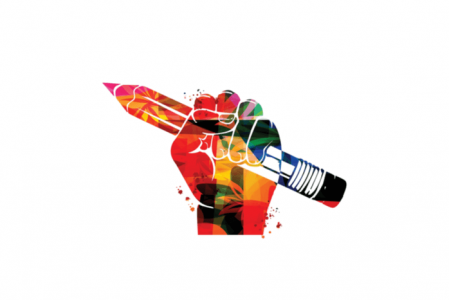 Unscrupulous writing services
The modern academic writing market is a vibrant and competitive place. The well-known free market "invisible hand" enables a "natural" selection among writing services – favoring and rewarding the best and making the rest go extinct. However, a certain share of unscrupulous services, predominantly those who exist for a limited amount of time, do make it to the mass customer where they offer subpar services.
It is for these unscrupulous services that some unfortunate customers experience hardships and disseminate mistrust and all sorts of prejudices and fears in social media. These illegal services constitute a major challenge not only for customers but also for other perfectly legitimate and competitive writing services. Customers need to learn to distinguish fraud and imitation among otherwise conscientious academic writing, and to avoid troubles with custom writing assignments. 
Expert reviews and user feedback provide immense help for those customers who want to avoid bad experiences. There are plenty of openly available sources of feedback, which everyone can access online. Writing agencies themselves maintain dedicated pages where they publish customer reviews, however, those are prone to bias and manipulated information. A far better choice would be to find an external source, ideally on a specialized review site, with both customers' and experts' opinions. 
Plagiarism
As an inseparable part of the above-mentioned unscrupulous services comes the plague of plagiarism. Despite the significant advancements in the field of machine learning and artificial intelligence, enabling everyone free access to fast and powerful plagiarism checking tools online, instances of plagiarism among academic writing agencies are still not rare. Those customers, who have faced the problem of plagiarism in custom academic writing, are likely to be very careful in the future. 
To avoid plagiarism, customers can request optional plagiarism reports to be supplied along with their completed orders. By the way, this is how legitimate writing services differ from the rest – the former offer free-of-charge plagiarism reports, while the latter would do anything possible to avoid enabling plagiarism-checking instruments. Keep that in mind if you want to evade plagiarism in your order.
Skilled writers
Despite the growing popularity of custom academic writing, there is a shortage of skilled writers on the market. Companies hunt for the best talent and are willing to pay more and offer retention programs to those who can do high-quality writing work. 
The best writers have already been hired by some of the biggest academic writing agencies, which makes it hard for the newcomers to grow and expand. Instances are not rare when the same writers are employed by several companies, though this is not the best practice in many ways. 
High-ranking writing companies implement strict hiring practices, enabling them to sort out the most qualified 10% and sometimes 4% of the writing specialists. Not many of those are staying there for long, though, as in most cases salaries are far from great. And this constitutes the core of the skilled writers challenge in this business, as the personnel turnover often gets high and makes sustainability and privacy a true hurdle. 
Official academic institutions
Needless to say, how the official academic world perceives the existence of custom writing services. Such services pose a serious threat to the legitimacy and credibility of educational institutions, undermining their reputation. Though the latter often blame custom services for weakening students' writing skills, there is no denying that they also expose a huge hole in the official education system.
The point is that the official education system is seriously lagging behind the pace of modern life. Instead of developing and implementing new and interactive training methods, they continue to torture students with solitary take-home writing assignments, often with contradicting deadlines. These assignments do not take student's social life into account, putting their health at stake. On the contrary, custom academic writing relieves students from their excessive writing burden and helps them to free up time for healthier social life.
This ongoing war waged by the official institutions tarnishes custom academic writing reputation and spreads skepticism among prospective customers.