Toll-Free US & Canada 24/7:
1-770-659-7014
As a precautionary health measure for our support specialists in light of COVID-19, our phone support option will be temporarily unavailable. However, orders are processed online as usual and communication via live chat, messenger, and email is conducted 24/7. There are no delays with processing new and current orders.
Essays
Artificial Intelligence: Should We Celebrate or Be Scared?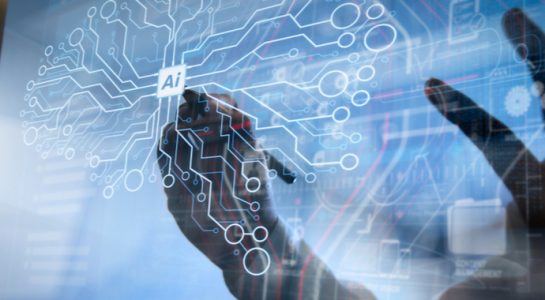 The Rise of General Artificial Intelligence
General Artificial Intelligence (GAI) is the one whose intelligence level equals that of the human brain. The current smartphones and computers are thought to be the so-called narrow AI – the one, which can only perform highly specialized, or narrow tasks, mostly guided by humans.
Many believe that we are very close to the creation of the first GAI. Ray Kurzweil, one of the most influential thinkers in the field of AI, predicts the first GAI to be available around 2029. Kurzweil is the person who accurately predicted the year when a computer would beat a human in a chess game (Garry Kasparov's loss to Deep Blue in 1997). He is also known for many other accurate technological predictions, and Bill Gates calls him the best person to ask about the future.
Reasons to Celebrate
Soon we will all live in a world of innovative technologies – in a world not only of super-intelligent machines but also of anti-aging drugs and drugs that give pleasure. Thanks to the convergence of several exponential technologies (nanotechnology, robotics, and bioengineering) it will become possible to radically increase human life-span – we will be able to live well past 100 years. Futurists also believe that immortality is far from fiction, but rather a very plausible scenario of human convergence with technology.
Robots and smart applications will assist humans not only in difficult work but also in everyday life situations. Smart personal assistants will help us live happier lives and focus on what is really important, rather than drowning in a boring daily routine.
Proponents of this happy human-machine coexistence scenario believe that we will retain our power over the smart gadgets and be able to keep them under our full control and supervision. They will be programmed to help us and forbidden to cause any harm to their creators.
Reasons to Be Scared
General Artificial Intelligence could easily replace human intelligence. It will be able to perform not only mental work but also physical labor – with a help of robotic mechanisms (kudos to Boston Dynamics!). Suppose machine workers, who are very easy to reproduce, become both cheaper and more capable than human workers in almost all professions. What happens then?
A person will retain his competitiveness only in those spheres of activity where human clients will seek communication with their own kind, and not with machines. It is only unclear how long these preferences will last. After all, if cyber alternatives become noticeably superior to people in many ways, they may be appreciated more.
As a result of a sharp drop in demand for human labor, wages may fall below the subsistence level. That is, potentially human workers are at very high risk: we are talking about the prospects of starvation. People will live very poorly, perhaps, receiving a miserable fixed income from the machine-dominated states.
Furthermore, GAI will not stop its development. It will enter the endless cycle of self-improvement, almost like human evolution, but incomprehensibly faster. Imagine if AI would double its intelligence every month, then every week, day, hour, and ultimately every minute.
Soon we will have not just a general intelligence, but a super-intelligence, whose smartness may a billion times exceed that of all the human brain combined. Can we even foresee what this THING will be capable of doing? Or even understand its intentions and motives? How fast will it realize that over history humans have proved to be dangerous for the health of this planet?